Our work doesn't speak for itself.
It speaks for our clients.
Smaller is bigger.
---
Our team worked at the largest agencies, handled the boldest accounts, and held the highest positions. Which gave us great experience we all appreciated.
But this wasn't enough. We wanted to go smaller.
Because smaller allows us to grow more intimate relationships with clients. Smaller allows us to be more focused, more reactionary, more nimble in approaching needs.
Smaller rules. This is the best way for all of us to go big.
Some of Our Clients
---
Every company or organization has hurdles, obstacles, forks in the roads. But we never shy away from any challenge. In fact, we believe the greater the problem, the more satisfying the solution. As a result, we take pride in working with a wide array of clients. They may all be different from one another, but they all share the same purpose in pursuing strong game-changing results. Just like we do.
"Super creative team and very easy to work with."

BootDoc
"Consistently delivers on expectations - on time and on budget. Awesome value and work."

Xanterra
"I would hire 5Bd again and again in a heartbeat. Finding people to work with that are creative, collaborative, responsive and reliable is a dream for a busy project manager."

HealthOne
Located in
Denver, Colorado
We just told you our story. Now we're interested in hearing yours.
Let's talk about your brand. Let's talk about your business.
Most important, let's just talk.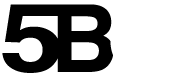 303-885-2304